Marvel Announces Avengers 60th Anniversary Plans for 2023
[ad_1]

Marvel is kicking off a year-long celebration of Earth's Mightiest Heroes for the Avengers' 60th anniversary. Marvel Entertainment announced Beyond Earth's Mightiest, a campaign celebrating 60 years of the Avengers that includes new comics, collectibles, toys, apparel, accessories, home decor, party items, stationery, video series, live experiences, and more. Marvel HQ is getting things started with two new short-form series: Marvel's Avengers: Stunt Squad and Marvel Mech Strike: Mechasaurs. Of course, Marvel is making waves on the comics side with a new volume of Avengers by writer Jed MacKay and Marvel's Stormbreakers artist C.F. Villa.
The Marvel HQ family platform launches Marvel's Avengers: Stunt Squad on Saturday, February 11th, on the Marvel HQ YouTube channel. The description of the short reads, "In collaboration with Hasbro, this new motion comics series of shorts will follow genius inventor Tony Stark, aka Iron Man, as he creates a new nanotech launch pad that allows his elite team of Avengers, aka his Stunt Squad, to fly through the air, show off their moves, and perform awesome heroic feats as they take their battles against Marvel's meanest baddies to delightful new heights! Witness new high-flying adventures featuring Hulk, Black Panther, and Captain Americas Steve Rogers and Sam Wilson, premiering globally February 11 across Marvel HQ's worldwide YouTube channels. Episodes will release regularly through April 2023, and later this month, Hasbro will bring characters from the shorts to life in a new upcoming toy line."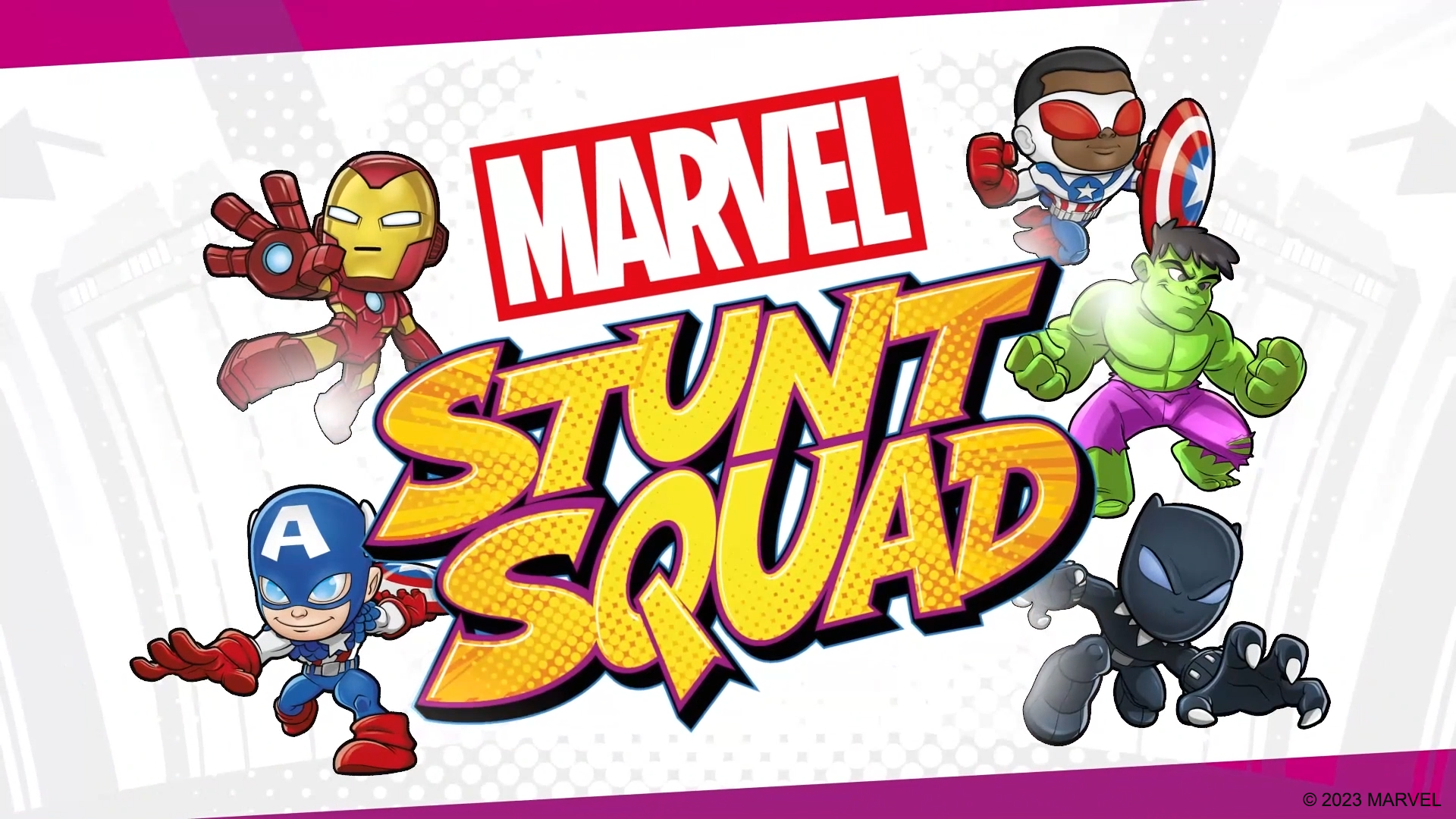 Next up is Marvel Mech Strike: Mechasaurs in March. Its description reads, "In this third season of the popular Marvel Mech Strike short-form series, Ultron has returned to take over humanity…by sending it back to the PREHISTORIC AGE! When all hope seems lost, Shuri and Iron Man discover a new Mech Strike armor to give them a fighting chance. But will the combined might and ingenuity of the Avengers be enough to save the world?"
Some fan-favorite Marvel animated series will also make their way back to Disney XD all year long. Some of the titles fans can look forward to include Marvel's Avengers: Secret Wars, Marvel's Avengers: Black Panther's Quest, Marvel's Guardians of the Galaxy, Marvel's Guardians of the Galaxy Mission: Breakout!, Marvel's Spider-Man, and Marvel's Spider-Man: Maximum Venom.
Earth's Mightiest Heroes will face the Tribulation Events in Jed MacKay (Moon Knight) and C.F. Villa (X-Men)'s Avengers run. Captain Marvel steps up in a leadership role on the team that features Iron Man, Thor, Captain America, Black Panther, Scarlet Witch, and Vision.
What do you think of Marvel's big plans for the Avengers' 60th anniversary? Let us know your thoughts in the comments.
[ad_2]

Source link